Fonts have a way of evoking certain emotions or feelings. For example, script fonts can make a person feel romantic or soft, whereas a slab serif (where the serifs are square) suggests masculinity and toughness. Fonts can also say something about a person, describing their personality or brand. To demonstrate this, let's take a closer look at some of the most followed celebrities on social media and describe the personalities they display through font choices.
And to really go above and beyond, I've selected these all from the Google fonts catalog. So yes, they are free and available to use!
Michelle Obama
What better way to start off this list than with the first lady Michelle Obama?
Snapchat username: michelleobama
Typical Snap: Worldly travels with influential people, snaps of her blossoming garden in D.C.,
From her snapchat and from what we know of the first lady we know she is classy, nice, intelligent, strong and elegant. A classy lady should always go with a classy font. Garamond is as classy as it gets when it comes to fonts. It was crafted many moons ago in the 16 century and with that it feels timeless, elegant, and understated, with every detail just right. It delivers its message with stylings that will be around throughout the ages.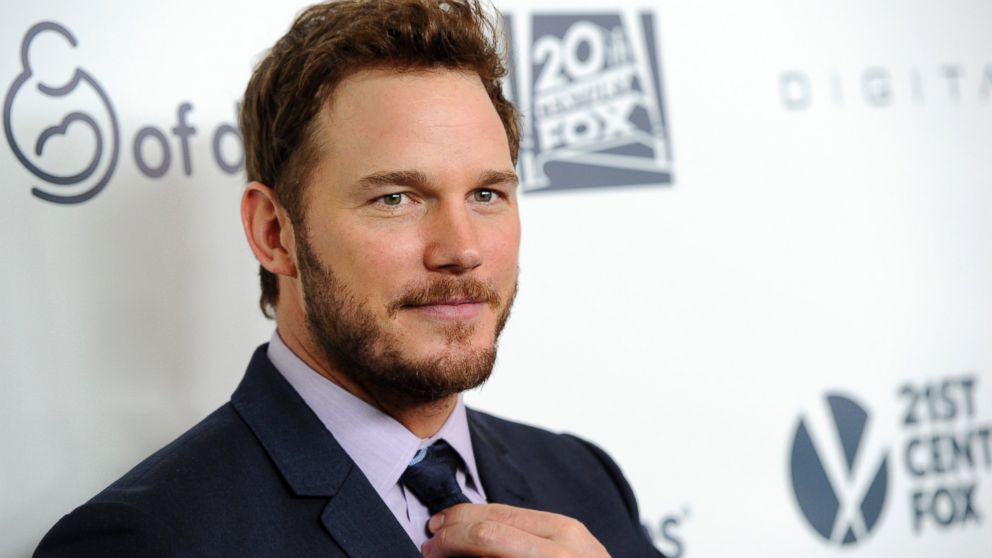 Chris Pratt
Chris Pratt is our next choice for favorite Snapchatters.
Snapchat username: ChrisPrattSnap
Typical Snap: Inspirational mantras, movie announcements, and random funny moments, like him at the petting zoo talking to a goat.
He sounds like a funny, masculine, endearing, trustworthy kinda guy. For Chris, I choose Trocchi. It's fun and yet has a touch of trustworthiness. I love his character from Parks & Rec and this definitely makes us feel like the Chris Pratt of yesterday.
Chelsea Handler
One of my personal favorites to follow on Snapchat is Chelsea Handler.
Snapchat username: Chelseahandler
Typical Snap: Being the comedian that she is she posts lots of videos of her silly antics throughout the day. And every once in awhile, Handler will rap and narrate all of her snaps of the day. It's pretty amazing.
Someone who is willing to laugh at themselves and make everyone around them laugh has got to be sassy and funny. In addition, she is one of the most successful comedians in the US right now which makes her strong and independent. Chelsea is all personality, but all personality can't handle all the many demands of day to day. Raleway is my choice for this. It's somewhat professional, also evokes some femininity but mainly gives the impression of solid character.
Meghan Trainor
All About the Bass by Meghan Trainor is so popular that it's no wonder she made the list of celebrities to follow on Snapchat.
Snapchat username: mtrainor22
Typical Snap: Car selfies, her cute reactions to meeting other celebrities, and videos of her new puppy, usually with some kind of upbeat music in the background.
Going off of her reaction to meeting other celebrities I would say she is modest, humble and yet confident and not afraid to ask for what she wants. For Meghan I chose a bubblegum pop type font called Fredoka One. All of her songs are so upbeat and cheerful it only make sense to give her a cheery upbeat font. This font feels that way because of all for the rounded edges. There are no straight edges which suggests fun. It is still bold and rather large much like Meghan's personality.
JARED LETO
The beautiful man that he is, Jared Leto, the joker in the new movie Suicide Squad, is my next choice.
Snapchat username: jaredleto
Typical Snap: Joker selfies, psychedelic drawings, intense staring off into the distance selfies, and California day trips.
Jared being the deep, intense and edgy guy that he is on Snapchat, he isn't afraid to stand out in a crowd, much like the font we chose for him called Anton. I chose Anton because it is a condensed font, meaning all the letters themselves are narrower and then the letters are closer together than in other fonts. This gives the feeling that it is making a statement. Then I wrote it in all caps to make it that much more intense and to give it more edginess.
Kate Hudson
One of my personal favorite actresses, Kate Hudson, is up next.
Snapchat username: khudsnaps
Typical Snap: Breakfast, pilates, glam squads, and family (basically everything).
Watching Kate on Snapchat everyday shows me that she is fun-loving, laid back, and  loves her kids. Being such a laid back person that she is it seemed only natural to to give her a casual yet still beautiful handwritten font called Bad Script. Handwritten fonts give the feeling of casualness and they have a carefree nature to them. It also gives a feeling of kindness or gentleness that we would expect from our family-loving Kate.
ICE CUBE
Comin' to you straight outta Compton, Ice Cube is next.
Instagram username: @icecube
Typical Instagram: photos of his albums, him on stage, and throw back photos of NWA.
We all know that Ice Cube is Gangsta, great, strong. His Instagram posts just reinforce that fact. For him I chose Black Ops One because it is a stencil, bold font. The stencil gives it a graffiti feel to it. The boldness of it suggests his greatness and the all caps and the slab serifs makes it in your face strong.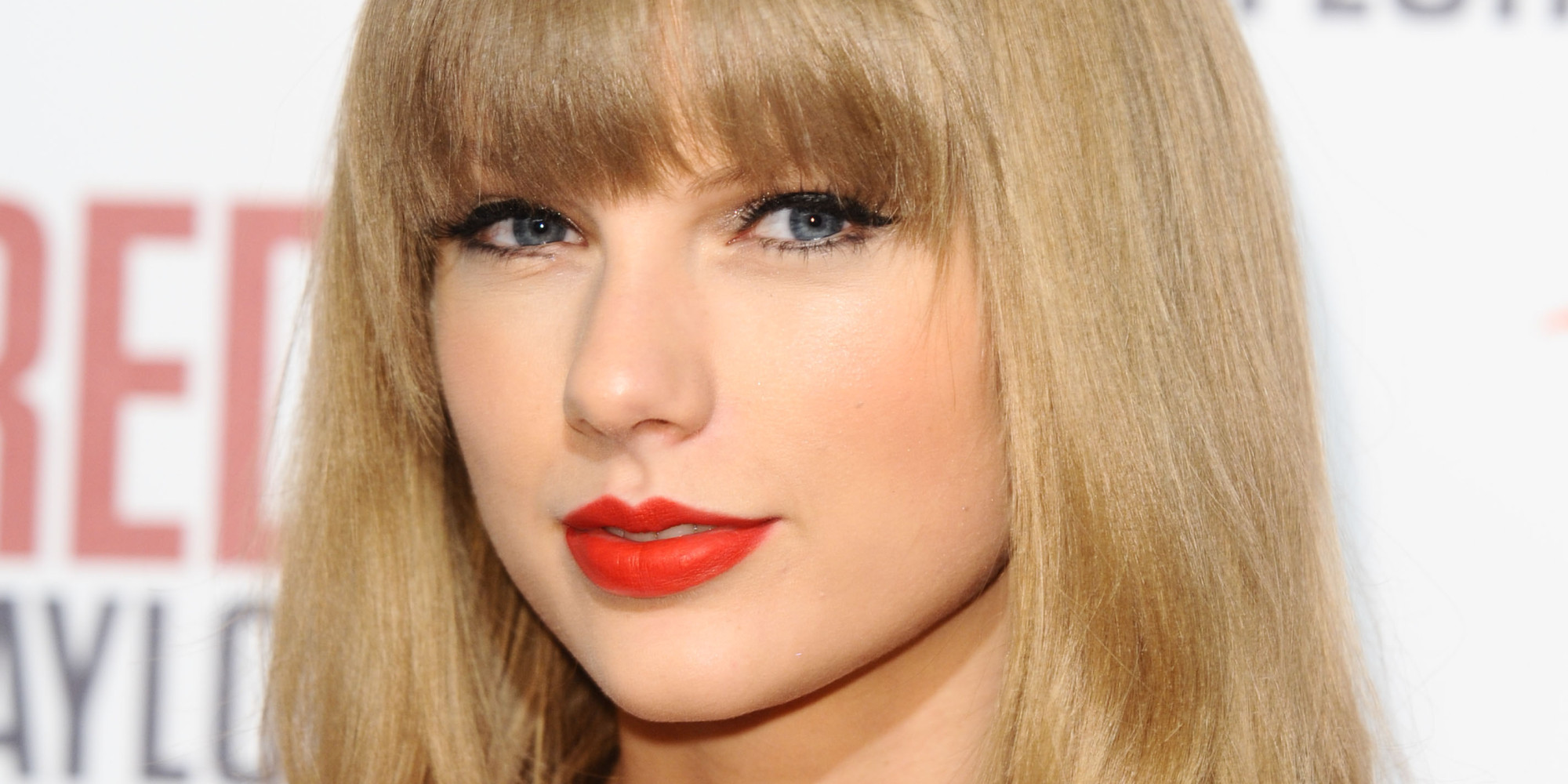 Taylor Swift
Our next choice is a no brainer: Taylor Swift.
Instagram username: @taylorswift
Typical Instagram: Selfies, her with fans, or her with friends.
Taylor swift is clearly awesome, beautiful, charitable and always willing to talk to her fans. This is made evident by her Instagram posts. Poiret One is a great choice to evoke a similar emotion to some of her smoothest ballads. The perfectly rounded letters like the o and a evoke feelings of softness and playfulness which Taylor loves to display in her Instagram posts. Even in the face of ugliness, this font stands strong and beautiful, just like our girl Taylor.
Yeezy
I couldn't have a list with Taylor Swift and not include her nemesis, Kanye West.
Twitter handle: @kanyewest
Typical Tweet: Photos of his wife Kim and their child, or photos of him on stage.
I don't personally follow him, but West's followers say he's outside the box, creative, enigmatic; however, some say annoying. Similar to how Permanent Marker font is, it can be hard to read if there is a lot of it on one page. Yet it's creative and in small doses, a very successful font.

Kim Kardashian West
Finally, no list would be complete without at least one Kardashian. So I chose Kim Kardashian West.
Snapchat username: kimkardashian
Typical Snap: Her glam squads, Nori playing with filters, and some candids of Kanye West.
Kim's Snapchat reinforces the fact that she knows she is beautiful and successful. For Kim I chose a beautiful cursive font called Alex Brush. Much like her curves this font is very flowy and has lots of curls and roundedness which both evoke emotions of beauty. As far as the successful part of Kim, used sparingly, any script font can be super successful.
So as you can see, fonts can describe a person quite clearly. The next time you watch a video on Snapchat or like a photo on Instagram, think of how that moment and the feelings attached to could be described with a font.